Who are we?
CNIM Systèmes Industriels is a French industrial engineering contractor and equipment manufacturer of international dimension, with a history that began in 1856 in La Seyne-sur-Mer (Var, France).
We operate in the most advanced sectors of industry: Defense, Deterrence, Nuclear, Large Scientific Instruments, Space and Semiconductors.
We are 500 employees with a passion for our business and the sectors in which we operate. Innovation and creativity combined with rigor and performance requirements allow us to provide solutions to the needs of demanding customers.
One of the major assets of CNIM Systèmes Industriels is its vertical integration. Design, industrialization, manufacturing, qualification: all of these activities are carried out on our 60,000sqm industrial site. Our production and metrology resources are adapted to large-scale, high-precision parts.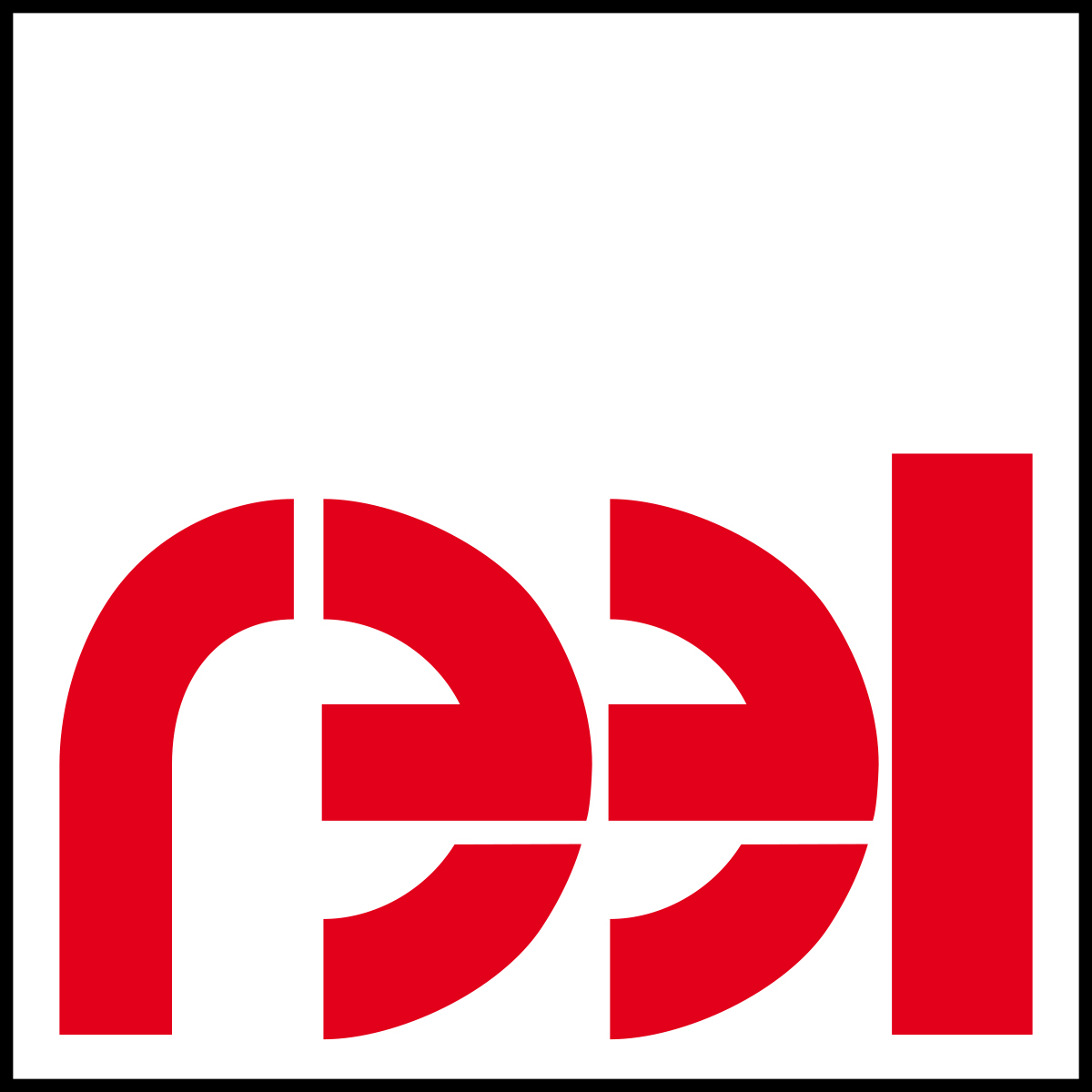 Depuis septembre 2022, CNIM Systèmes Industriels appartient au Groupe REEL, un groupe industriel international, familial et indépendant, fondé il y a plus de 75 ans.  Le groupe REEL est spécialisé dans les systèmes de levage et de manutention complexes et dans les solutions de   systèmes intégrés en environnements difficiles.
Latest highlights
To scroll through the news, use the slider under the timeline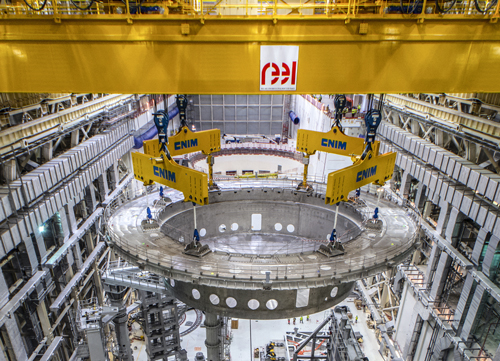 Groupe REEL takes over CNIM Systèmes Industriels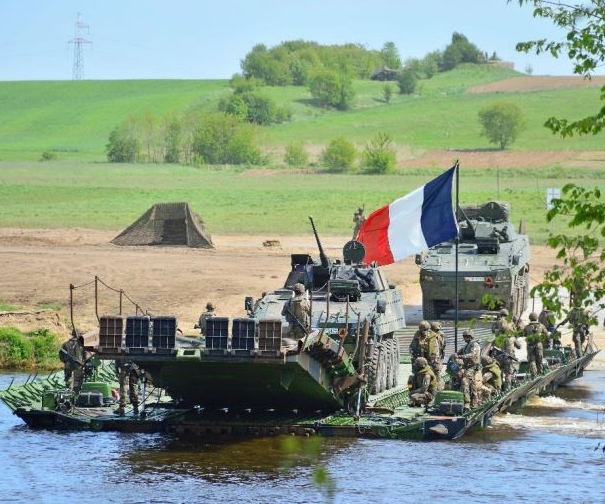 CNIM Systèmes Industriels has been awarded a contract to equip the Polish Army with the latest generation of gap crossing capabilities.
Photo (c) Michal Fiszer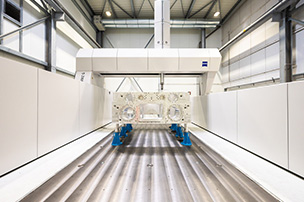 In our workshops, commissioning of the largest measuring machine in France: the ZEISS MMZ-G 8 x 4 x 2 m. Three-dimensional controls suitable for measuring very large parts requiring extreme precision.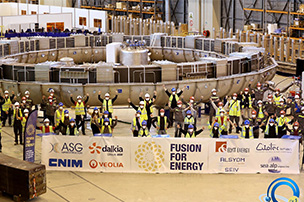 The 5th PF Coil of ITER is ready. CNIM Systèmes Industriels is a partner of Fusion for Energy and ITER Organization in the fabrication of 4 of the 6 superconducting magnets that will create the "magnetic cage" that will help maintain the shape and stability of the plasma inside the reactor. More than 50 employees are involved.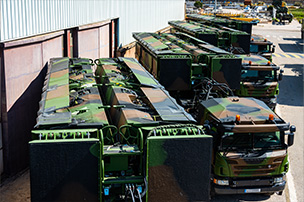 Delivery of the new modernized version of PFM to the French Army. CNIM Systèmes Industriels has started to deliver the new motorized floating bridge: 9 modules have arrived at the Angers military site, on their trucks and semi-trailers.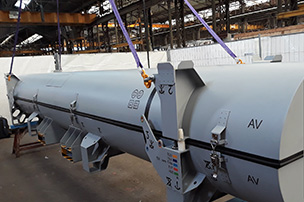 Launch of the "Naval Equipment" product line: large doors, containers, suspension systems..: robust, reliable, with optimized mass, our systems meet the most demanding specifications.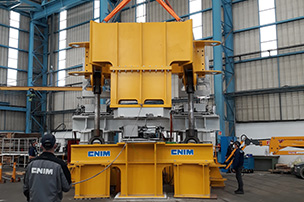 Positioning the 750-tonne sectors of the ITER tokamak to the nearest 100th of a millimeter: this has been validated with our test bench. The completion of 3 years of development on a complex material handling system.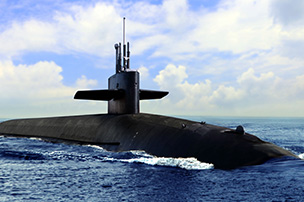 Naval Group is placing the first orders for industrial supplies for SNLE3Gs with its suppliers, including CNIM Systèmes Industriels.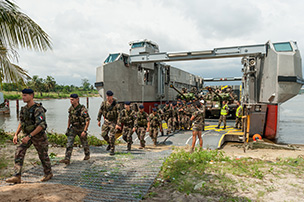 The PFM in the spotlight during the July 14 ceremonies. It equips the 6th Engineer Regiment.
The EDA-R, amphibious landing craft in the service of the French Navy for 10 years and developed by CNIM Systèmes Industriels under the name of L-CAT® Ship-to-Shore, was presented on TF1 on the occasion of July 14.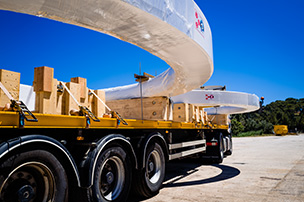 5m in diameter composite rings : delivery of the last 4 Pre-Compression Rings (out of a series of 9) for the core of ITER. Intended to maintain the toroidal field coils, they also prevent fatigue caused by electromagnetic forces within the Tokamak.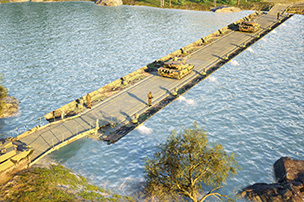 CNIM Systèmes Industriels offers the next generation of floating bridge: MLC90T/100W crossing, perfect alignment of the bridge, 200 vehicles / hour, little manpower required, tactical use.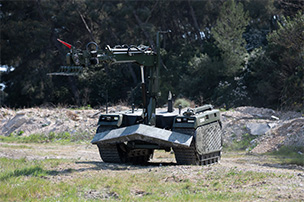 Launch of ROCUS, an unmanned system for opening trapped routes. To protect Forces in Operations.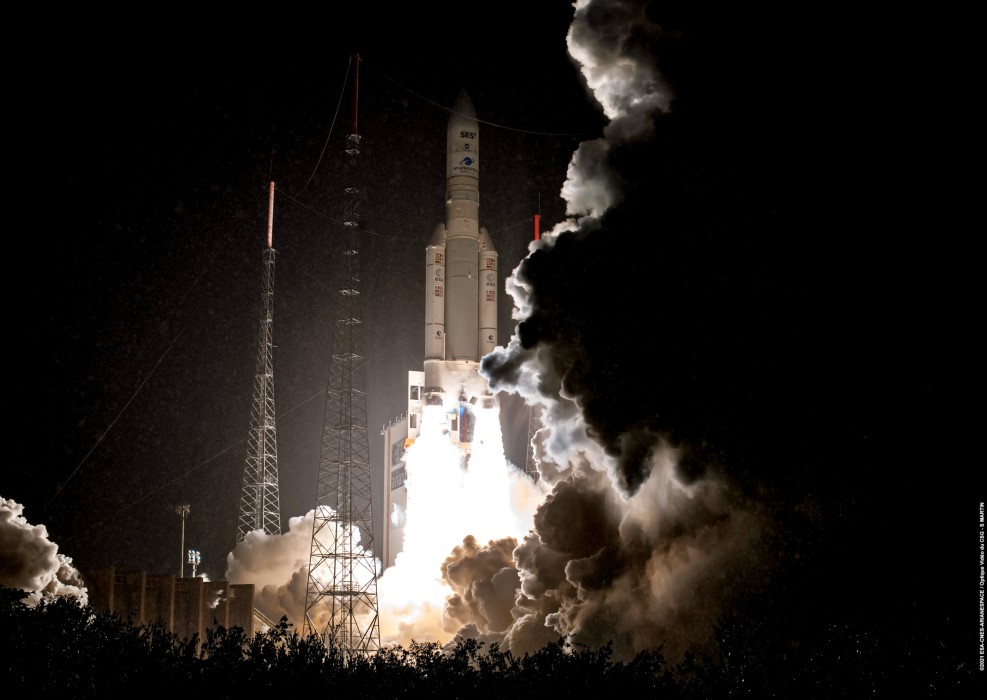 111th successful launch of Ariane 5. CNIM Systèmes Industriels continues to supply the nozzle casings for both launchers Ariane 5 and Ariane 6.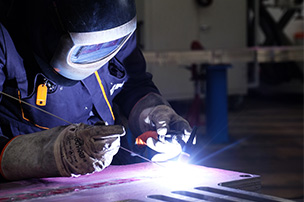 New qualifications for 2 CNIM Systèmes Industriels welding experts. One has become the 1st French expert in multi-element UTPA certified welding inspection; the other receives his diploma of International Welding Technologist IWT.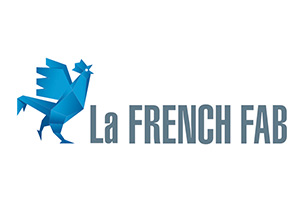 CNIM Systèmes Industriels joins the French Fab and joins the movement of #French_industrial_actors!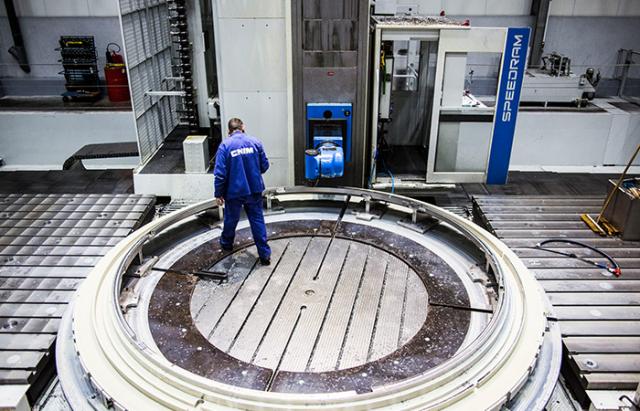 A cutting-edge industrial tool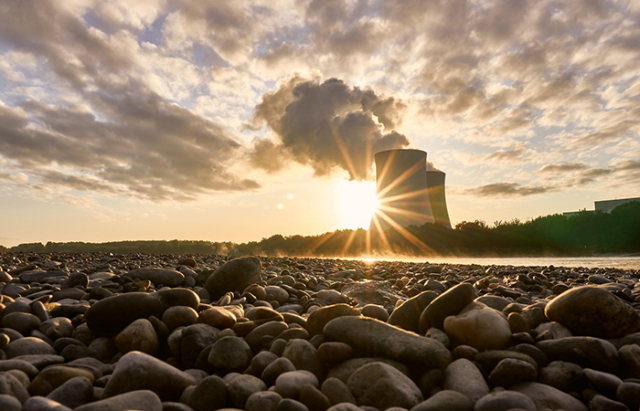 Nuclear safety culture
CNIM Systèmes Industriels has a strong nuclear safety culture, which has been reinforced over the years and through projects. Involved in international projects, our teams comply with the codes and standards of other countries.
For a long time, the nuclear safety culture has been integrated into our design, manufacturing, installation and maintenance activities through our quality management system, the deployment of a graded approach and the use of nuclear codes (RCCM / KTA / ASME...).
Since 2007 (start of a project for the Finnish EPR OL3 plant), a dedicated Nuclear Safety Culture Training is provided to all actors of nuclear projects, CNIM Systèmes Industriels' personnel and key subcontractors.
Since our first specific audit by NNB Gen Co / EDF Energie (February 2016), we have organised ourselves, structured ourselves and deployed a continuous improvement plan so that nuclear safety is and remains our priority.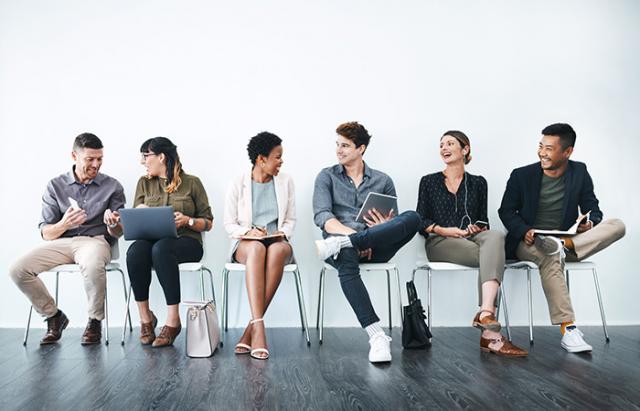 Join us!
At CNIM Systèmes Industriels, we are men and women who are passionate about industry, who enjoy challenges and finding solutions as a team. Organized in project platforms, supported by dynamic support functions, our teams design, industrialize, manufacture, measure, and control large-scale, non-standard parts that achieve performance levels that are rare in the industry.
Careers
Zone Portuaire de Brégaillon
CS 60208
83500 La Seyne-sur-Mer
France
Nous contacter